New Tournaments Coming Soon!
NBA 2K20 Tournament
Presented by The NBYMP Foundation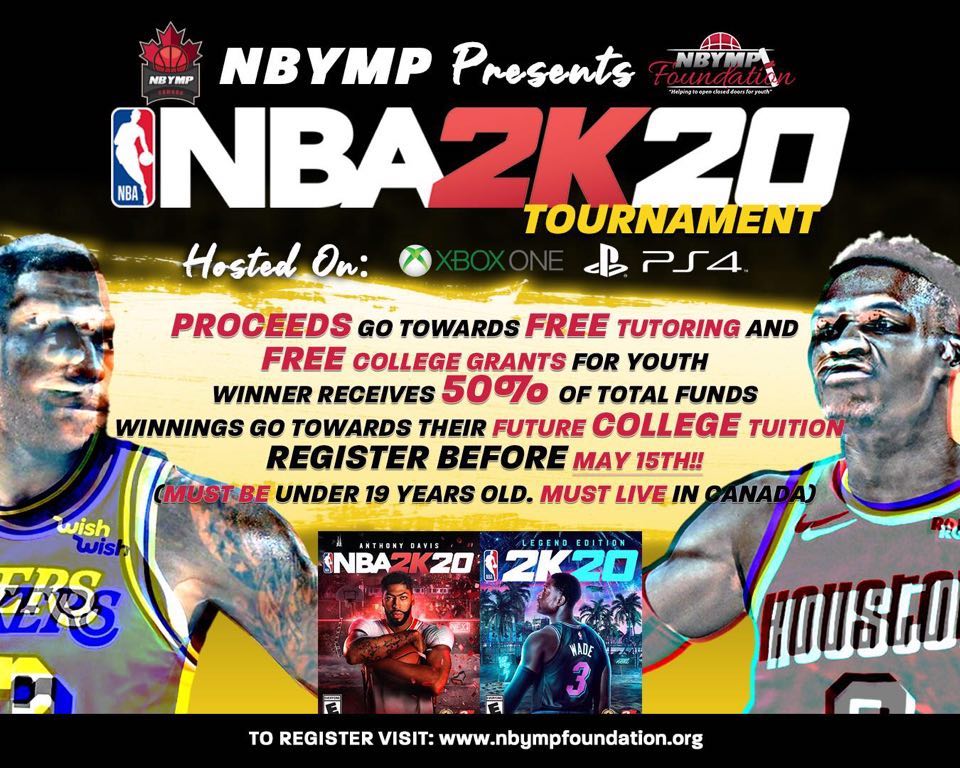 NBYMP Foundation
To Register:
Step 1: Send an email to [email protected] with the athlete's name, age, which console they will play on (eg. PS4 or Xbox), and their experience level on NBA 2K20 (beginner, average, elite). 
Step 2: Send a $25 E-Transfer payment to [email protected]. Please include the athlete's name and age in the E-Transfer description. 
NBYMP Foundation
Additional Rules:
Minimum 8 people needed to run the tournament
6 minute quarters
Guaranteed 3 games to determine playoff ranking
Playoffs = single-game elimination
Must be under 19 to join/play
Must live in Canada